Back to more stories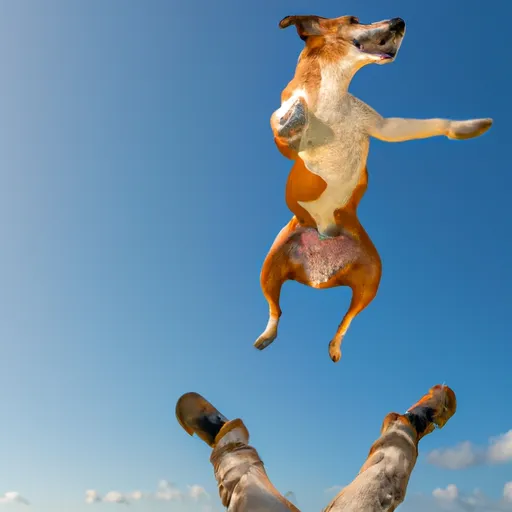 The Reunion of Max and John
Once upon a time, there was a lovable dog named Max who lived with his owner, John. Max and John were inseparable, they did everything together. They went on long walks, played fetch, and even watched TV together. However, one day, John had to move to another city for work and couldn't take Max with him. So, he left Max with his friend, Sarah, promising to come back for him soon.
Days turned into weeks, weeks turned into months, and months turned into years. Max waited and waited for John to come back, but he never did. Sarah took great care of Max, but he missed his owner terribly. Max would spend hours staring out the window, hoping to see John walking towards him.
One day, Sarah noticed that Max was acting strange. He would bark at strangers and refuse to eat his food. Sarah realized that Max was missing John and decided to help him find his owner. She posted Max's picture on social media and asked people to share it. She also contacted John's old friends and colleagues to see if they had any information about him.
After months of searching, Sarah received a call from a man who claimed to have seen John in a nearby city. Sarah and Max immediately set off to find him. Max was overjoyed to be on the road again, and he couldn't wait to be reunited with his owner.
When they finally arrived in the city, Sarah and Max went to the address the man had given them. To their surprise, John was standing outside the house, waiting for them. Max couldn't believe his eyes. He ran towards John, wagging his tail furiously. John was equally happy to see Max, and he hugged him tightly.
Max had finally found his owner after years of waiting. He was so happy that he couldn't stop licking John's face. John promised never to leave Max again, and Max promised to never let John out of his sight. From that day on, Max and John were inseparable once again, and they lived happily ever after.
Prompt
Write a story about a dog who lost his owner for years and found his owner again