Back to more stories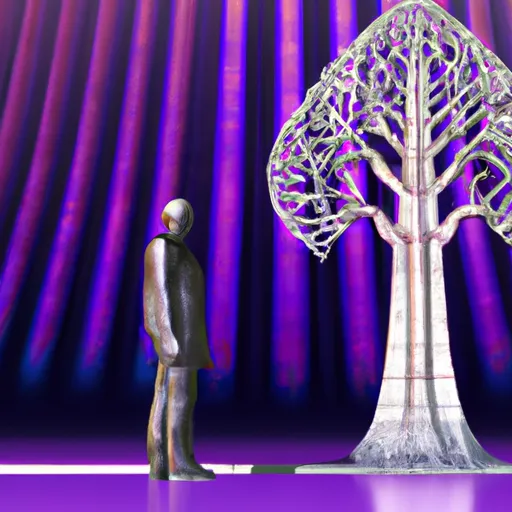 "The Mirror's Mysterious World"
Once upon a time, there was a man named Jack who lived a mundane life in the bustling city. One day, while he was out for a walk, he stumbled upon an old antique shop. Being an avid collector of unique objects, he decided to take a look inside.
As he was browsing through the store, he came across a mysterious antique mirror. The mirror seemed to be calling out to him, and without any second thoughts, he bought it and took it home.
But as soon as he hung the mirror on his wall, he felt a strange sensation. Suddenly, he was engulfed in a bright light, and before he knew it, he was transported to a completely different world.
The world he entered was nothing like he had ever seen before. The sky was a mesmerizing shade of purple, and the trees were made of a strange, glowing metal. The animals were unlike anything he had seen before, and they all seemed to be communicating with each other in a language he couldn't understand.
As he explored this new world, he realized that he had no idea how to get back home. The mirror that had brought him here was nowhere to be found, and he had no way of contacting anyone from his own world.
As days turned into weeks, Jack began to adapt to his new surroundings. He learned how to communicate with the strange animals and even made a few friends. But deep down, he knew that he had to find a way back home.
One day, while exploring the outskirts of the world, he stumbled upon a hidden cave. Inside the cave, he found an ancient artifact that seemed to have the power to transport him back to his own world.
Without any hesitation, he activated the artifact, and just like that, he was back in his own world. It was a relief to be back home, but he knew that he would never forget the amazing adventures he had in the other world.
From that day on, Jack made a promise to himself to never take his own world for granted and to always keep an open mind to the unknown.
Prompt
Write a story about a man who enters accidentally another world.